DPC Medical, A Medical Certification Clinic in Minneapolis MN
See If you Qualify for Medical Cannabis in Minnesota
Dodson Medical Cannabis Certification Clinic in Minneapolis MN
See If you Qualify for a Medical Cannabis Card
Are you interested in getting certified for Medical Cannabis?  Call today to get started with your Medical Cannabis Certification! 
The Dodson Directive's approach to assisting patients with Opioid Misuse or Dependency is second to none.
Dodson Pain Consultant's approach to pain management is both dynamic and progressive.
Qualifying Conditions
Alzheimer's disease
Amyotrophic lateral sclerosis (ALS)
Autism
Cancer associated with severe/chronic pain, nausea or severe vomiting, or cachexia or severe wasting
Chronic motor or vocal tic disorder
Chronic pain
Glaucoma
HIV/AIDS
Inflammatory bowel disease, including Crohn's disease
Intractable pain
Obstructive sleep apnea
Post-traumatic stress disorder
Seizures, including those characteristic of epilepsy
Severe and persistent muscle spasms, including those characteristic of multiple sclerosis
Sickle cell disease
Terminal illness, with a probable life expectancy of less than one year*
Tourette Syndrome
Medical Cannabis Certification Application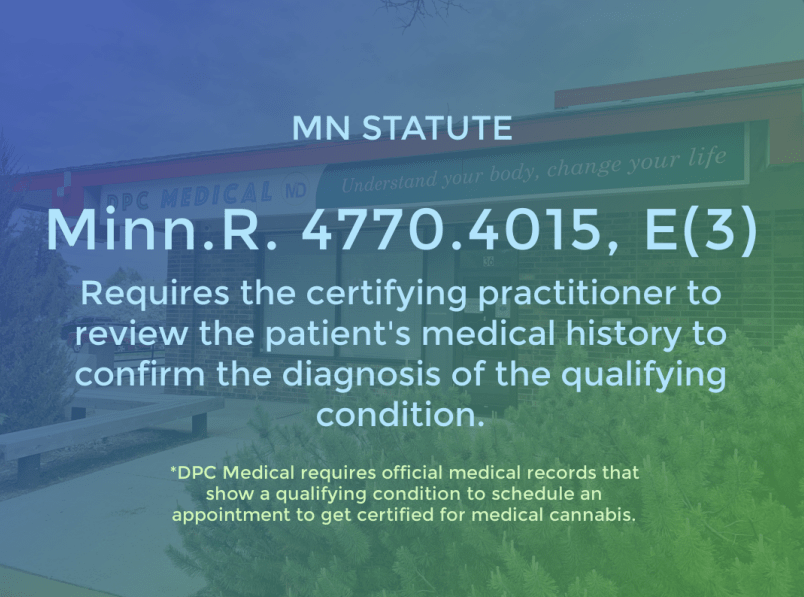 Personalized Treatment
You will receive a full individualized treatment plan catering to your needs.

Practitioners Network
We will work closely with all your health practitioners to make sure you are receiving only the highest of quality of care.

Treatment Goals
Setting goals is the best way to enjoy a successful outcome.  We'll celebrate all your milestones with you!
So here's my personal story. Seven years ago I was diagnosed with prostate cancer. Yeah I know scary. Not a lot of cancer but still cancer. We've been monitoring it with biopsy's and PSA tests. Two years ago I started vaping medical cannabis for a herniated disc pain in my neck. Well I don't know how to explain my experience so I'll get right to the point. My last two biopsies have resulted in no cancer diagnosed. 
Medical cannabis has changed my life for the better in so many ways. Physically, mentally, emotionally. I love every day. I'll be enjoying medical cannabis until I'm pushing daisies.
I sure hope we see the day everyone will be given the opportunity to medical cannabis with no interference.
"DPC Team,
Dr. Dodson and his team have done the Lord's work in saving me.  He never stopped working until I was healthy enough to return to work and become the good husband and father that I was before my injury"
Mr. Dodson explained everything thoroughly, gave support for my situations, and said medical cannabis was going to change my life for the better. I struggle with PTSD every day for 24.7 so having the sleep part of my life will be life-changing. The state just approved me. Thanks for the help! I recommend everyone who's trying to get on it to go through Dodson.
Frequently Asked Questions
Medical Cannabis Certification
Can you tell me more about DPC Medical?
Dodson Pain Consultants Medical is a Health Care Practitioner with an understanding of Medical Cannabis Certification, and Minnesota's program requirements. As a registered provider of medical cannabis in Minnesota, it is the mission of Dodson Pain Consultants to assist qualified patients in meeting the requirements of the medical cannabis certification for the Medical Cannabis Program in the state. We will provide a physical evaluation, review any prior medical records, and determine if the patient has a qualifying health condition for the medical cannabis certification. Our clinic is home to a licensed health practitioner that provides the highest quality and utmost professional medical services.
Contact our Medical Cannabis Certification team today to see how we can help you qualify for the Medical Cannabis Certification!
What do I need to bring with me to the appointment?
You must bring photo identification to your appointment, which can be either a state-issued ID or a US passport. Since we require medical records prior to scheduling appointments, you are not required to physically bring in your medical records to the appointment, unless otherwise noted. You will be required to submit payment for your appointment either over the phone prior to the appointment, or by using a credit/debit/HSA/FSA card or cash at check-in.
What is the cost?
There are two separate transactions to be certified for Medical Cannabis in Minnesota:
Step 1: Physician Examination/Certification with Dr. Dodson is $200 for new patients. (We accept cash or credit/debit/HSA/FSA cards)
Step 2: State Registration is either $50 or $200 by credit card or check routing number payable to the Office of Medical Cannabis. (To qualify for the reduced fee of $50 for state registration you must present to the state a Medicaid Card, SSD letter, SSI letter, Minnesota Care Card, IHS card, VA Disability letter or CHAMPVA card)
At home, after your physician certification appointment you will have to complete the online state registration enrollment application which requires uploading the following to the Office of Medical Cannabis:
A government-issued ID showing proof of MN residency, such as your State of Minnesota ID or driver's license.
If you do not have a MN ID or driver's license, you will need to go to the MN DMV and update your ID. The state will then require you to present an old ID, temporary papers from the DMV, and a utility bill or rental receipt as proof that you are a current resident of MN.
A credit card to pay the non-refundable $200 Registration Fee (reduced fees of $50 are available for patients on Supplemental Security Income, Social Security Disability, Medicaid, MNCare, VA Disability, IHS or CHAMPVA, and must be uploaded to the state during state registration to qualify.) *Note that Medicare Cards are NOT accepted! *
Minors will be enrolled with a parent Minnesota ID and a birth certificate.